THIS IS A NO RESERVE LISTING.
This is my 1986 Winnebago LeSharo class A compact motorhome with only 54,822 miles.
This is one of the most fuel-efficient RVs ever made, getting about 19 mpg highway. The LeSharo model was made from 1983 to 1992 and then it was continued from 1994 to 2005 with a VW motor as the Winnebago Rialta. Both RVs share the same layout and floorplan, though the Rialta isn't nearly as fuel-efficient as this LeSharo.
These LeSharos are becoming increasingly difficult to find in good condition, and this is a solid, clean, good-driving example. This is probably one of the best-condition LeSharo models for sale in the country.
This RV is powered by a 2.2L 4-cylinder engine, with front-wheel drive and it has an automatic transmission, power steering and brakes.
This motorhome has a rear dinette that folds into a queen-size bed, captains chairs that convert to a second double bed, plus a galley/kitchen with a 2-burner stove, refrigerator and stainless sink. There is a slide-out bathroom with standup shower, toilet plus vanity with sink.
This coach has hot and cold running water, plus a rooftop A/C unit that works great. There is a propane furnace for heat as well as dash heat.
This coach is 20 feet long and it fits in a regular parking space. It has front-wheel-drive and it is just as maneuverable as a minivan. It is easy to park and drive.
This RV starts, runs and drives well. It has plenty of engine power and more than adequate acceleration (unlike the earlier diesel models). This RV will do 65 mph on the highway all day. The engine starts up perfectly and it runs smoothly and quietly. The automatic transmission shifts well and the brakes, suspension, steering, etc are working very well. I wouldn't hesitate to get in this RV and drive anywhere.
Recent mechanical work includes a new power steering hose, new fuel pump and filter, oil change, four new tires, new exhaust, and new auxiliary deep-cycle battery.
The exterior, paint and body are clean and in very reasonable condition. There is little to no rust, and the paint looks good. It is solid and clean and looks very decent for the age.
The interior of this RV is in excellent condition. It is clean and in great shape. The carpets, upholstery and cushions are clean and in very nice condition. This interior is extremely clean and in great shape. The interior of this RV is as good as you could ever find in a coach of this age.
This coach sleeps 4 and has seating for 8 people. It has an onboard freshwater tank of 22 gallons and an onboard propane tank of 28 pounds. The holding tank is 13 gallons. The curb weight is 5000 lbs.
There are hookups for 30-amp power, city water and sewage.
An used awning is included but not installed on the RV.
This is a 27-year old vehicle and as such it is not brand new and it is being sold as-is. Here is a list of everything I know of wrong with the coach- the exterior has some fading and deterioration of the sticker/stripes, plus minor and typical exterior faults and flaws, there is some minor whine in the drivetrain that doesn't seem at all serious, there is some minor clatter/rattle over larger bumps in the road, the dash A/C is fully intact but doesn't blow cold, there is some minor warping of the ceiling panels in the rear of the coach. I have never used the water or propane systems but the previous owner did. That's it- this is a solid, clean, dependable RV in very good condition for its age.
This RV is kept inside my heated building in Willoughby, OH.
Questions, email me or call/text me at 440 339 4341.
---
On Oct-31-13 at 09:46:00 PDT, seller added the following information:
On the advice of a fellow LeSharo owner, I had the oil in the final drive unit drained and replaced. This significantly reduced the previous whining noise.
---
On Oct-31-13 at 20:36:13 PDT, seller added the following information: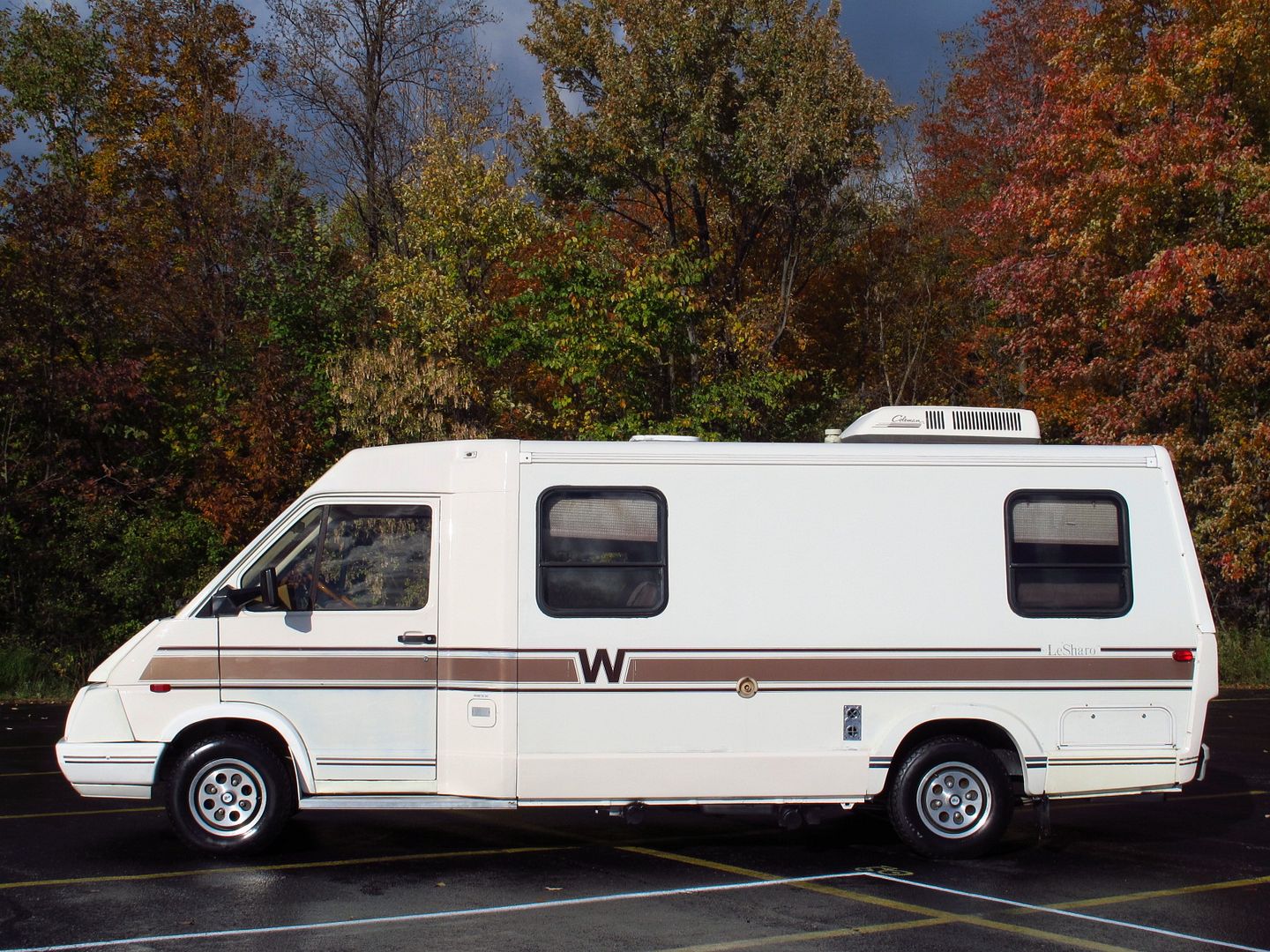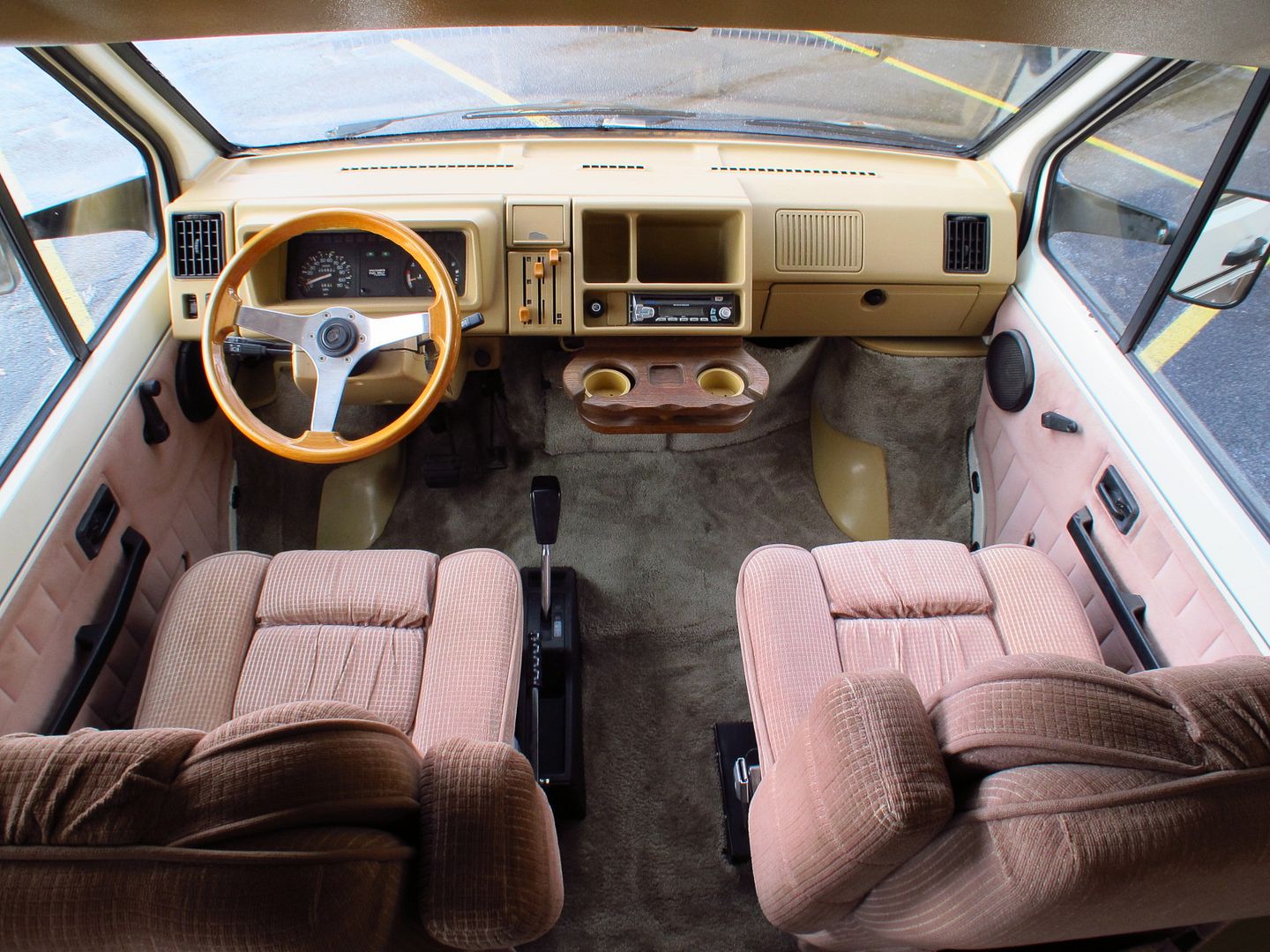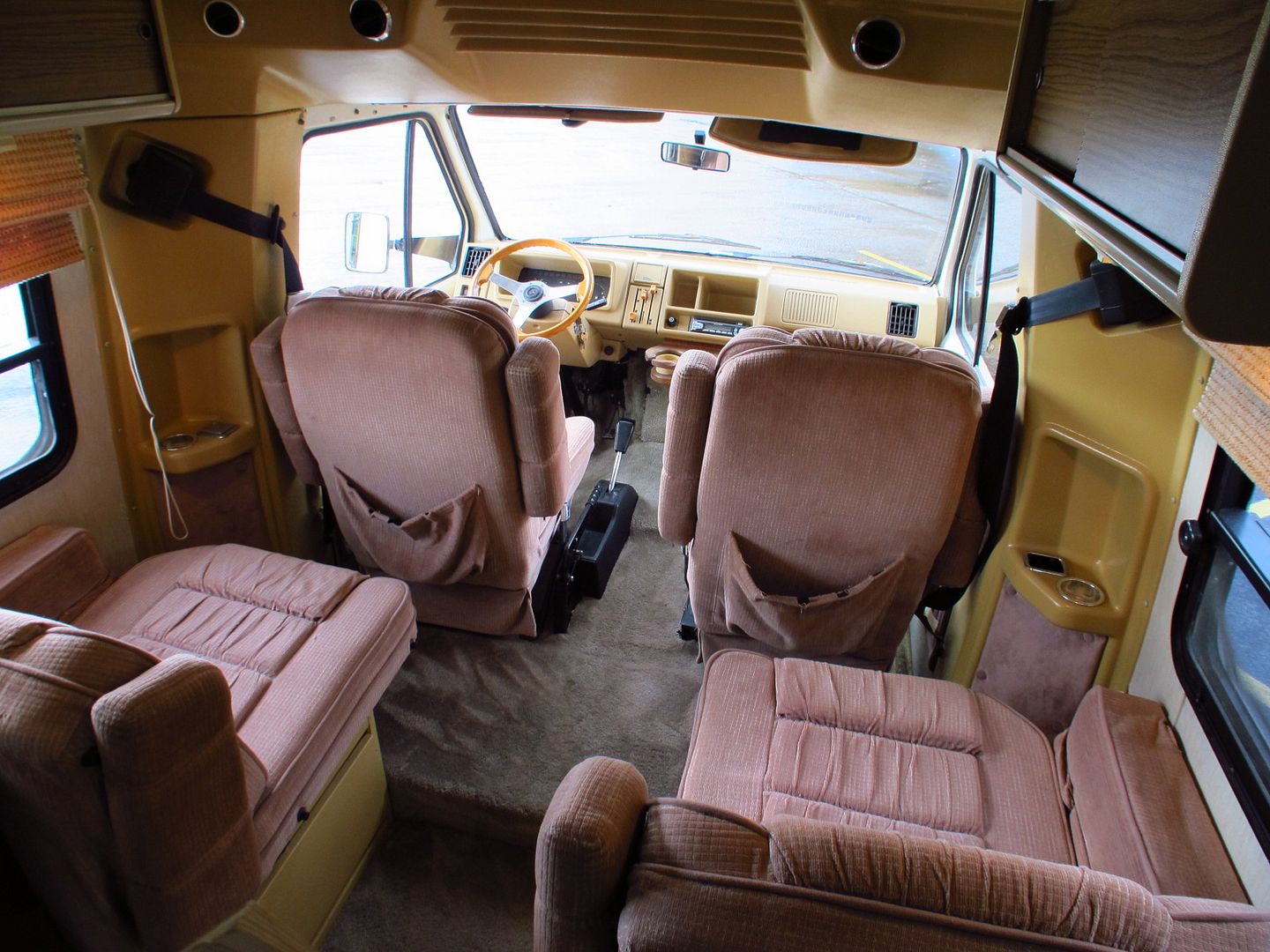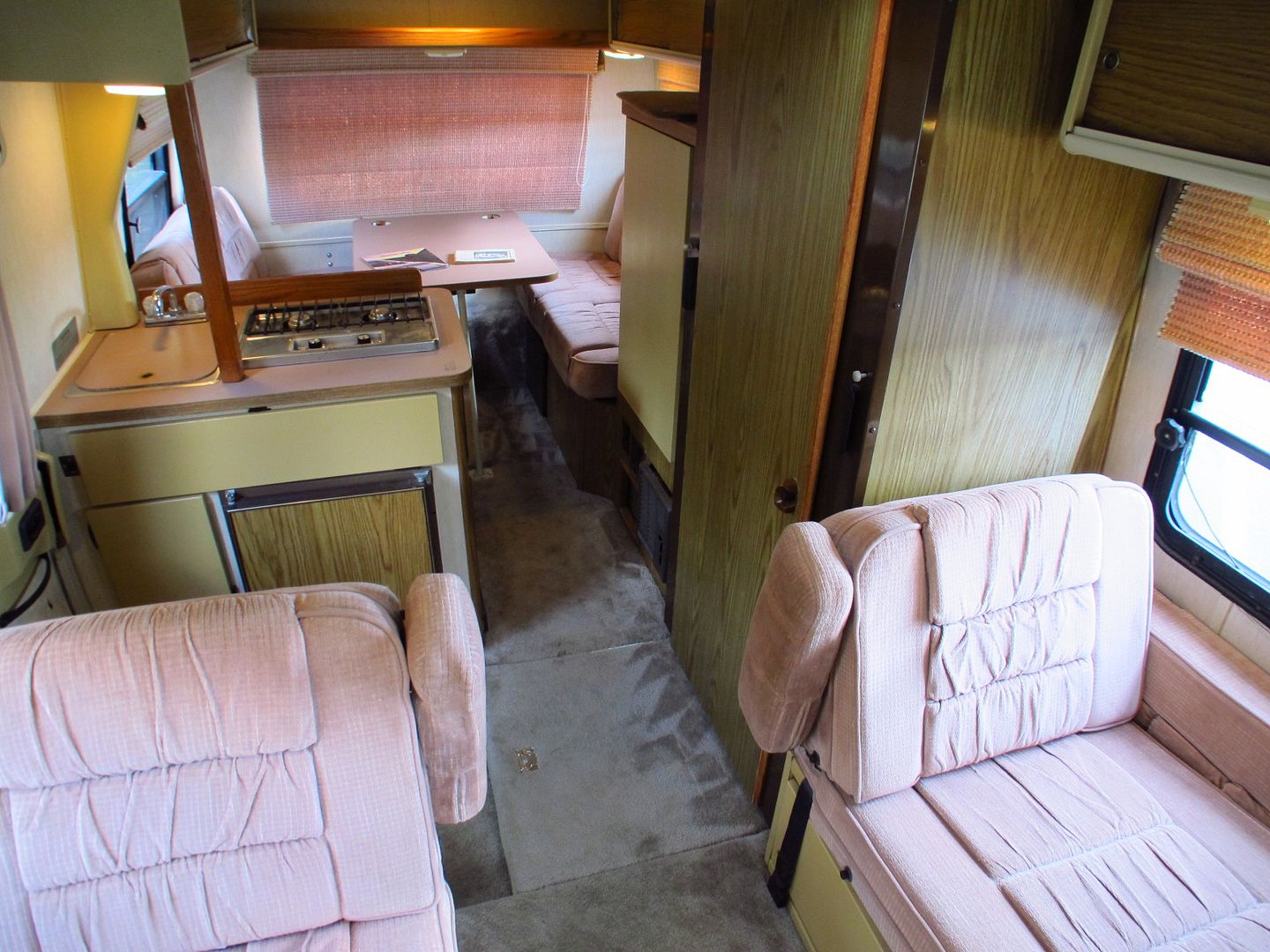 ---
On Nov-04-13 at 10:18:45 PST, seller added the following information:
I did note that the windshield wipers do not appear to turn on. I will have my mechanic look into this in the next day or so in case it is a fuse or something simple. Meanwhile I will apply Rain-X to the windshield, just in case.
---
On Nov-05-13 at 16:16:01 PST, seller added the following information:
I had someone ask a question about the fuel tank capacity, it is 15.5 gallons.